In a non-figurative space
Line · shape · hue · structure · surface · movement · reaction · state
The visual approach is improvisation vs. observation, intuition, relation, and composition.
My works are primarily relief prints that are worked with various printing methods, eg linoleum, wood and photopolymer and print, in a hybrid of analog and digital. Often in several layers. Only high quality paper from Europe and Japan is used. These works, which are in several layers, are mounted in a hand-built frame with museum glass.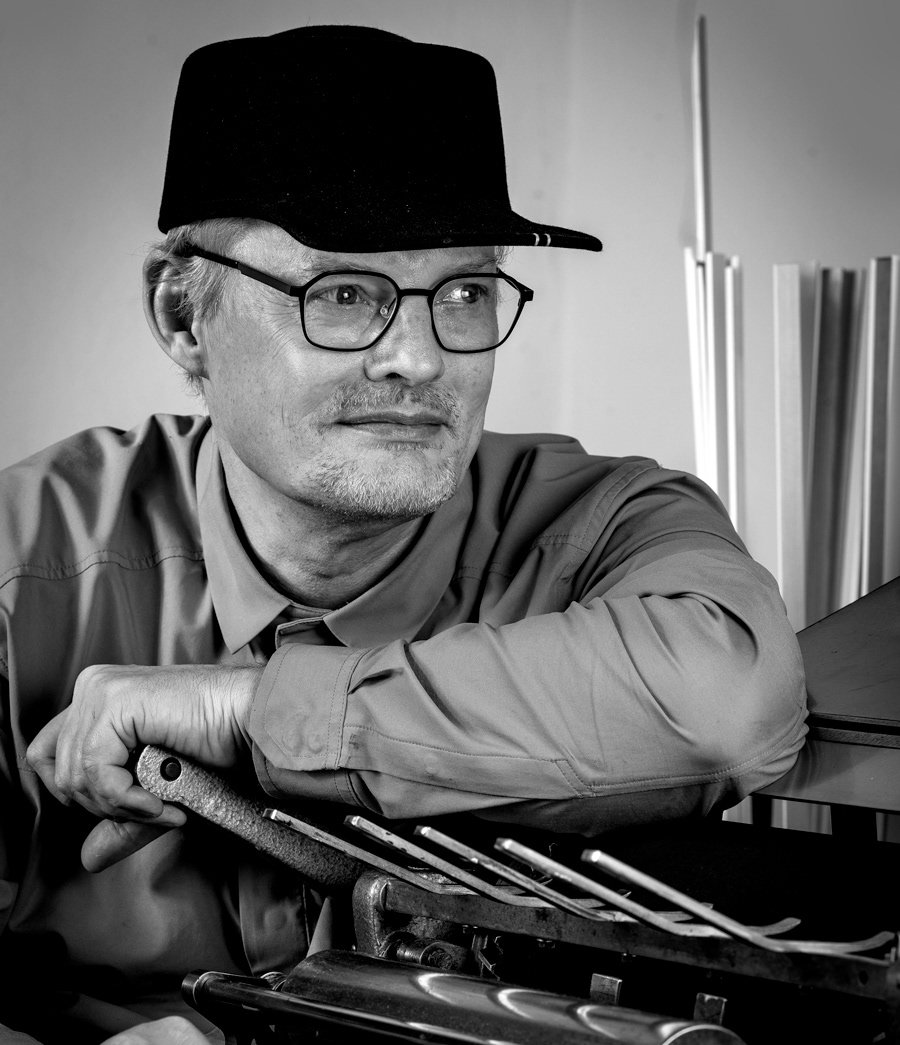 Born 1965 Debuted at Charlottenborg's spring art exhibition 89, as well as, 90, 91, and charlottenborg's autumn exhibition 91. Work professionally as graphic designer. Member of BKF (Danish Visual Artists).